Get your bandana, courtesy of 2002 hikers Gottago, Yogi, and Cupcake.
Wanna know which vendors will be at the Kick Off?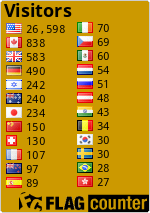 Why are you looking here? The official ADZPCTKO website, updated for 2014, is at adzpctko.org.
ADZPCTKO 2013...
...will be held April 26-28, 2013.
UPDATE APRIL 29, 2013
It was great! 917 in attendance. Pictures, more details, coming soon. But for now:
Lost And Found
Lose something at KO? I have a box of unclaimed items: Camera, glasses, hats, headlamps, bandanas, etc. If you lost something, contact me to identify and I'll get it to you.
Check back here for updates, or follow us on Twitter (@adzpctko).
Who should attend ADZPCTKO?
Our focus has always been on Pacific Crest Trail thru-hikers, and the weekend events are designed primarily for these intrepid hikers. If you:
Are attempting to thru-hike the PCT in 2013, you can get needed permits and we offer seminars, up-to-date information on trail conditions, last-minute equipment checks, an opportunity to get to know your fellow hikers, and plenty of inspiration and guidance from those who've gone before.
Are planning a thru-hike attempt in the next few years, you can see (and buy) state of the art equipment from vendors who specialize in ultralight gear for long-distance hikes, learn more about the trail experience and the beautiful country that the PCT traverses, and join the trail community.
Have completed a substantial portion of a thru hike, you can reconnect with others you hiked with, and share your pictures, your knowledge, your joys, and your harrowing experiences with a new generation of hikers.
If you're not in one of these categories, ADZPCTKO is probably not for you. Although we'd love to throw it open to anyone and everyone who has a passing interest in the PCT, we no longer have the space to do that. Come on back when you're ready for your thru hike!
What's new for 2013?
Wolverine shakedowns. The PCT Wolverines, recent successful thru hikers, will analyze everything you carry, tell you what you can improve, and what you can send home.
New presentations and new presenters. The new curator of the PCT Water Report, Halfmile, will present the Snow & Water Report with longtime hikers' friend Meadow Ed.
T-shirts. We'll have T-shirts in a new color and with a new quote on the back honoring our good friend AsABat. And we'll have women's shirts!
New vendors. Dirty Girl Gaiters, Hyperlite Mountain Gear, LiteTrail, AquaGuard, Keen
More organizations to serve hikers. ALDHA-West, Laguna Mountain Volunteers, and BackCountry Horsemen will join previous attendees BLM, USFS, and Pacific Crest Trail Association to explain what they're doing for the trail and the trail community.
Extended Post Office hours. USPS will be at KO to accept your packages for shipment up the trail or back home on Friday and Saturday from 10am to 2pm.
More shorts in the Film Festival. Submit your entry before April 13!
Budding filmmakers...
Get to work on your submission for the Pacific Crest Trail Short Film Festival at the Kick Off. You'll find complete details here.
Thank our supporters
The ads on this page are from hikers (and generous donors to ADZPCTKO) who have created some cool equipment and other goodies and now are selling their products commercially. Click the ads to check out their offerings, and be sure to thank them for their support of ADZPCTKO.
More information on this Web site
Links at the top of each page lead to all kinds of good stuff:
ADZPCTKO 2013: Everything you need to know about this year's event, including lists of who registered (this will change considerably over the next few weeks, so keep checking back)
More PCT Info: Resources for PCT hikers, including lots of links to online sources of information to help you prepare for your Pacific Crest Trail hike, contact information for trail angels, and the latest information about water availability on the trail
ADZPCTKO Archives: Pictures, attendance lists, and other souvenirs from past gatherings
About Us: Find out who the evil masterminds are
Contact us
R.I.P. AsABat
The ADZPCTKO organizers--indeed, the entire PCT community--were shocked and saddened to learn of the death of Bill "AsABat" Jeffrey on August 10, 2012. AsABat was an organizer and director of ADZPCTKO practically from the beginning, and he's best known for the water and trail conditions report he gave each year at KO, and for the invaluable PCT Water Report. The information he gathered and shared gave confidence to countless PCT hikers through the dry stretches of southern California. But Bill also provided wise counsel behind the scenes, whether it was directing search operations for overdue hikers or helping to define the mission of ADZPCTKO. Even as we take some solace in the fact that AsABat died on the trail he so loved--and who hasn't dreamed of that?--individually and as a group, we will greatly miss him.
The family requests that instead of sending flowers, donations be made to the PCTA (Pacific Crest Trail Association) or Father Joe's Village/St. Vincent De Paul in San Diego in his name.
AsABat and Meadow Ed: water report at ADZPCTKO 2005